MAKE YOUR RESERVATION TODAY AND START FROM TOMORROW!
"Choosing organic foods can help you feel better and preserve the environment"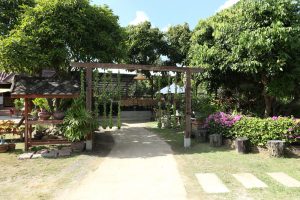 In a changing world, it's  difficult to avoid chemicals and toxic substances which contaminate food supplies. Many studies show consumption of contaminants to have harmful side-effects and dangerous health implication.
As Smile Organic Farm realizes eating organically grown foods is the only way to avoid the cocktail of chemical poisons present in commercially grown food. Organic foods are a smart priority, opting for organic foods is an effectual choice for personal and planetary health. We started researching about how to grow vegetables, herbs and fruits, planning and trying to make sure that our products are organically grown foods; free of harmful chemicals, bursting with more nutrition, taste, and sustainable sustenance. Organically grown foods have more nutrients; vitamins, minerals, enzymes, and micro-nutrients, than commercially grown foods because the soil is managed and nourished with sustainable practices by responsibility standards.
We proudly offer products from our organic farm for guests to make their delicious, healthy Thai dishes!
Every Course includes:
Visiting local market
Guided tour of an organic farm
Tasting herbs from our own garden
All necessary ingredients for cooking class
Individual cooking station
English-speaking cooking instructor
Recipes book which is easy to follow step by step
Welcome nack, drinking water and seasonal fruit
May take away the food you cook
Pick up/Drop off within a 3 km radius of Chiang Mai old city
Online photo album is available on Facebook page
You can decide to make your food spicy or mild.
All dishes are available as vegetarian or vegan!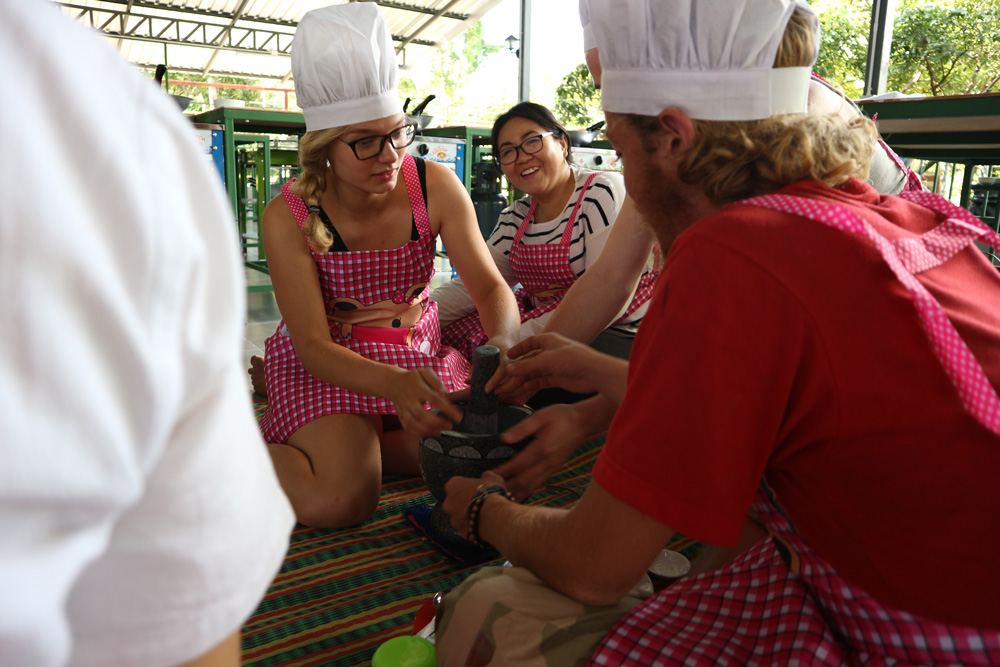 Amazing experience, a little ride from Chiang Mai. After arriving on the farm, we all couldn't wait to start cooking!
Full Day Course
8:00-16:30 (8 categories)
Curry Paste, Curry, Stir Fried, Soup, Salad, Spring Roll, Dessert and
Thai Herbal Drink
1200 Baht/person
Half Day Course
8:00-14:30 (5 categories)
Curry Paste, Curry, Stir Fried, Soup and Spring Roll
800 Baht/person
Evening Course
15:00-21:30 (5 categories)
Curry Paste, Curry, Stir Fried, Soup and Spring Roll
800 Baht/person